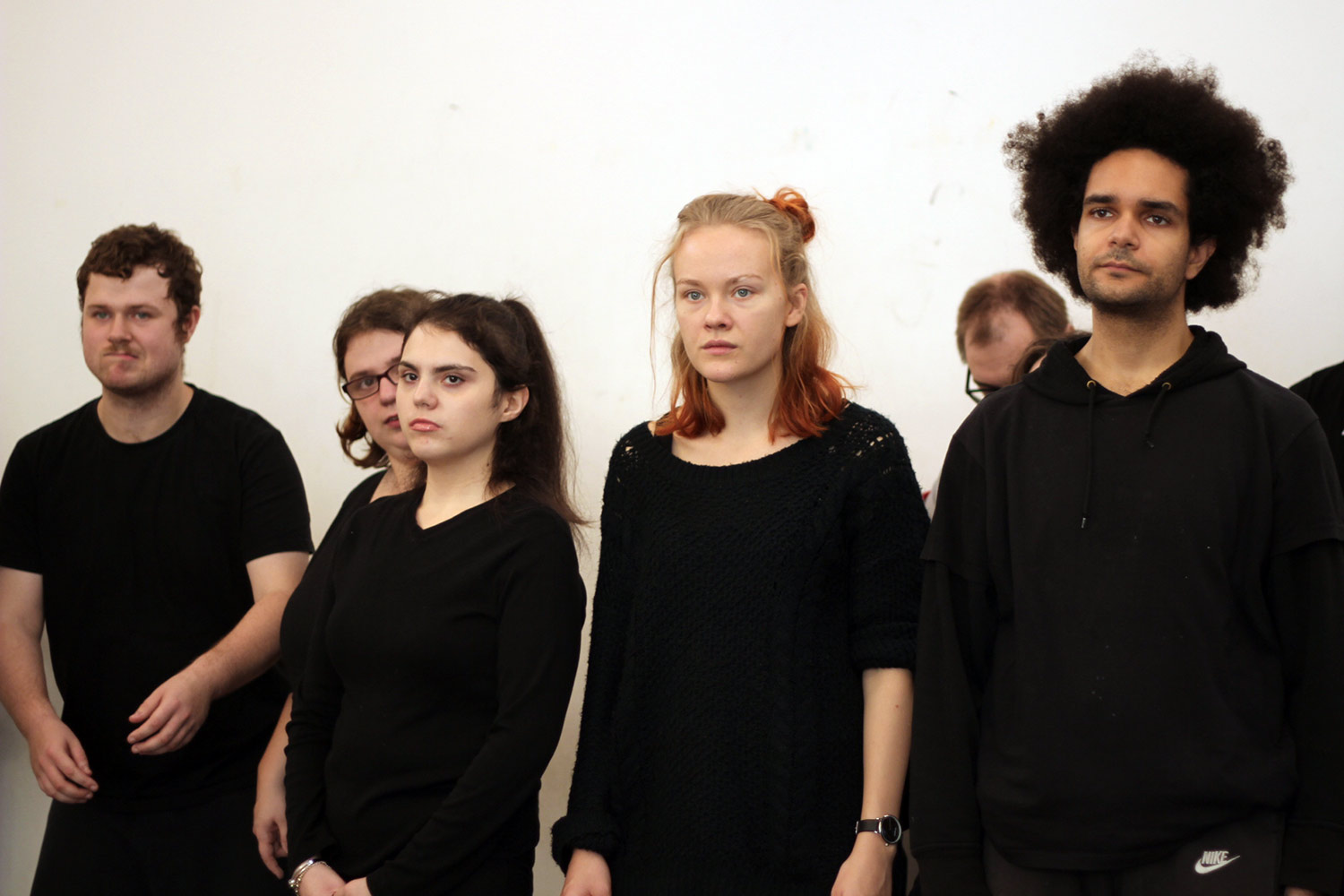 Photos © Álvaro Martínez-Alonso
Inga Dietrich
WarmUp
Body Training / Improvisation
At the center of body training / improvisation stand cognition and behavior. Individually and in the group, these boundaries are tested and explored with concentration and impulse exercises as well as exercises in communication and language or paraverbal communication. In addition to exercises on individual perception, body awareness, opening and transformation, working in an ensemble, performance, and working in a team is an important part of working with the actors.
Inga Dietrich has been working as a freelance coach and director at Theater Thikwa Berlin since 2010.
Photos © Álvaro Martínez-Alonso
Edsel Scott
Body Perception
Gyrokinesis is a mixture of dance, yoga, swim, Qigong, physiotherapy and sport, this I add to with elements from Alexander technique and my own experience in dance in which I was lucky enough to have worked with different techniques i.e. Ballet, modern and contemporary dance, Release technique, jazz and show dance.
These things I draw upon in my class with the members of Thikwa Werkstatt and then specialize in elements of things which can help a person with difficulties they might be having physically and also mentally with performance but more important finding their potential ,Breathing and using this from ones own physical center help adding elements of improvisation and partner work allied to working at ones own speed allows the person to improve at a steady rate and to find themselves within a group especially in theater.