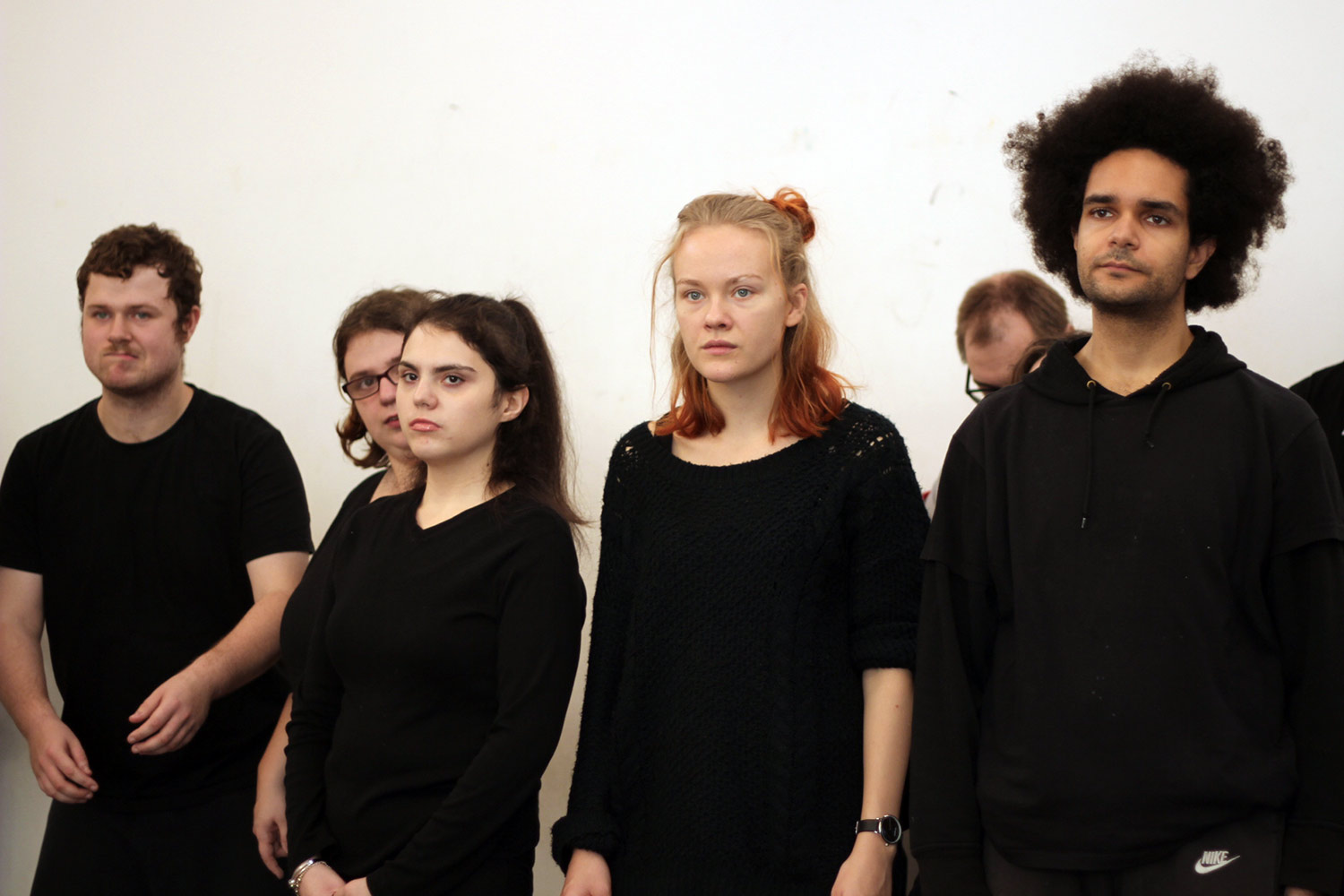 Photos © Álvaro Martínez-Alonso
Inga Dietrich
WarmUp
Body Training / Improvisation
At the center of body training / improvisation stand cognition and behavior. Individually and in the group, these boundaries are tested and explored with concentration and impulse exercises as well as exercises in communication and language or paraverbal communication. In addition to exercises on individual perception, body awareness, opening and transformation, working in an ensemble, performance, and working in a team is an important part of working with the actors.
Inga Dietrich has been working as a freelance coach and director at Theater Thikwa Berlin since 2010.
Photos © Álvaro Martínez-Alonso
Edsel Scott
Body Perception
Various techniques are combined in training with the aim of improving individual body awareness and exploring one's own potential in order to master physical and mental challenges, especially in acting and dance. Accompanied by breathing techniques, your own strength center is explored in individual exercises, and the relationship between your own pace and the work in the group is explored in partner and improvisation exercises. The training is based on the Gyrokinesis technique, which combines elements of yoga, qigong, physiotherapy and sport. In addition, elements of the Alexander Technique merge with the trainer's own diverse experience as a dancer (ballet, modern and contemporary dance, jazz, show dance) and as a teacher for relaxation techniques.