Year:
Concept:
Direction:
With:

2021 - 2023
Marieta Campos Gisbert
and Amanda Robledo
Susanne Bachmann, Marieta Campos Gisbert and Amanda Robledo
all artists of the Thikwa-Werkstatt with Berlin educational and cultural institutions and school children.
Bringing young people with disabilities closer to art and culture and to enable social inclusion through arts education and inclusive artistic processes: That is the goal of the research project INARTdis. Over three years 8 institutions from 5 European countries are working on it, supported and co-financed by the European Commission in the framework of the ERASMUS+ program.
The research team from Berlin consists of artists, researchers and cultural mediators who work in the Thikwa Werkstatt für Theater und Kunst.
INARTdis has the following phases:
2021 - Analysis of the situation of inclusion in culture;
2022 - Training on cultural Accessibility 2023 - Design and implementation of a barrier-free art education in a cultural center; Joint Exhibition and international congress.
In the first research phase of the INARTdis-Project in 2021 we want to find out what are the training needs of professionals on the topic of art and inclusion. Using online questionnaires, interviews, and through focus groups, we will collect the data to design a cultural accessibility training, which we will offer free of charge in the second phase in 2022.
In addition to training, we will design a pilot proposal for an inclusive mediation program in a cultural center in 2022. During 2023, we will implement and evaluate the designed program. At the end of the project, there will be an exhibition and an international congress. All phases of the project require the cooperation of cultural, educational and social institutions.
More information on this research
here
.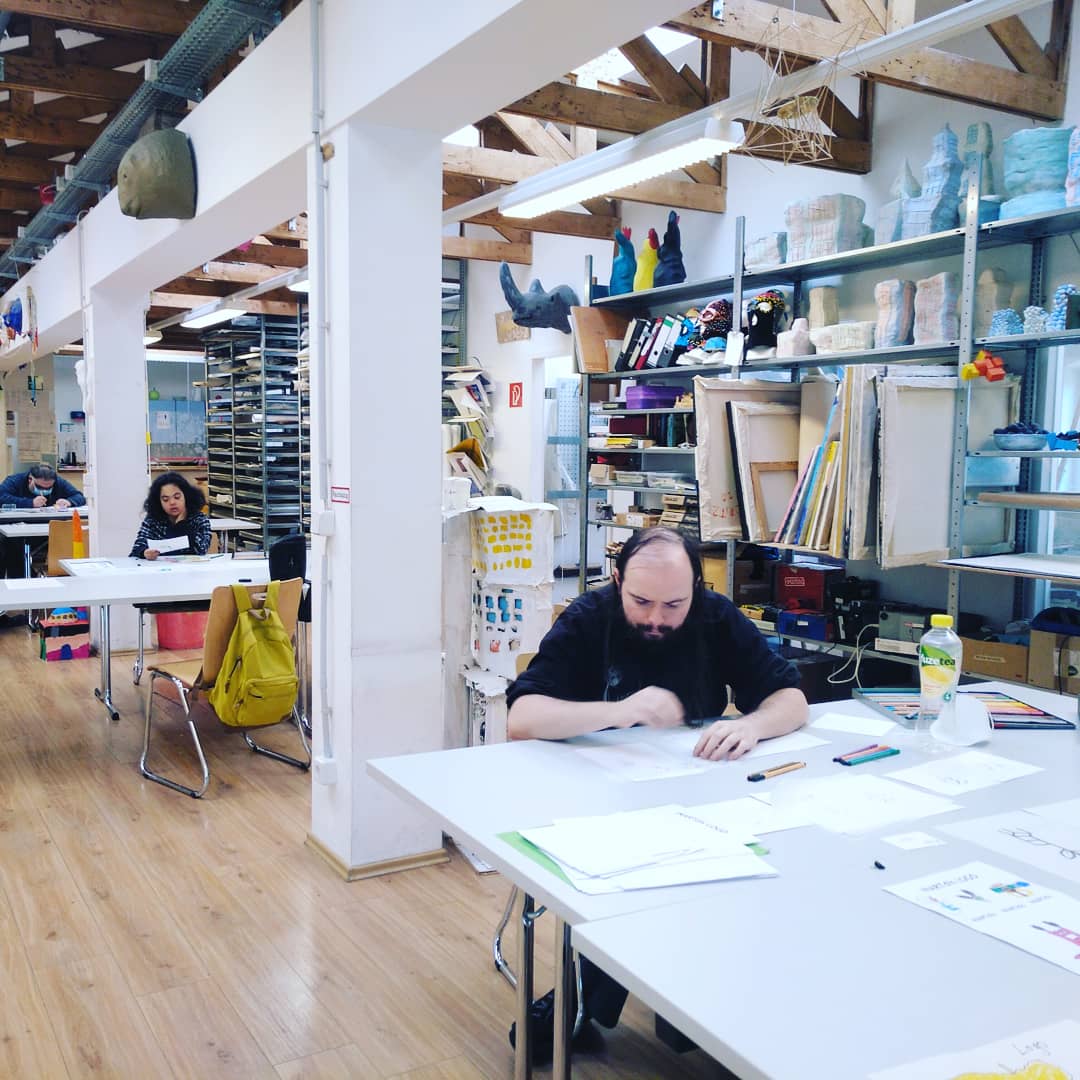 The INARTdis-Project partners from Germany, Spain, Portugal, Austria and Northern Macedonia are: