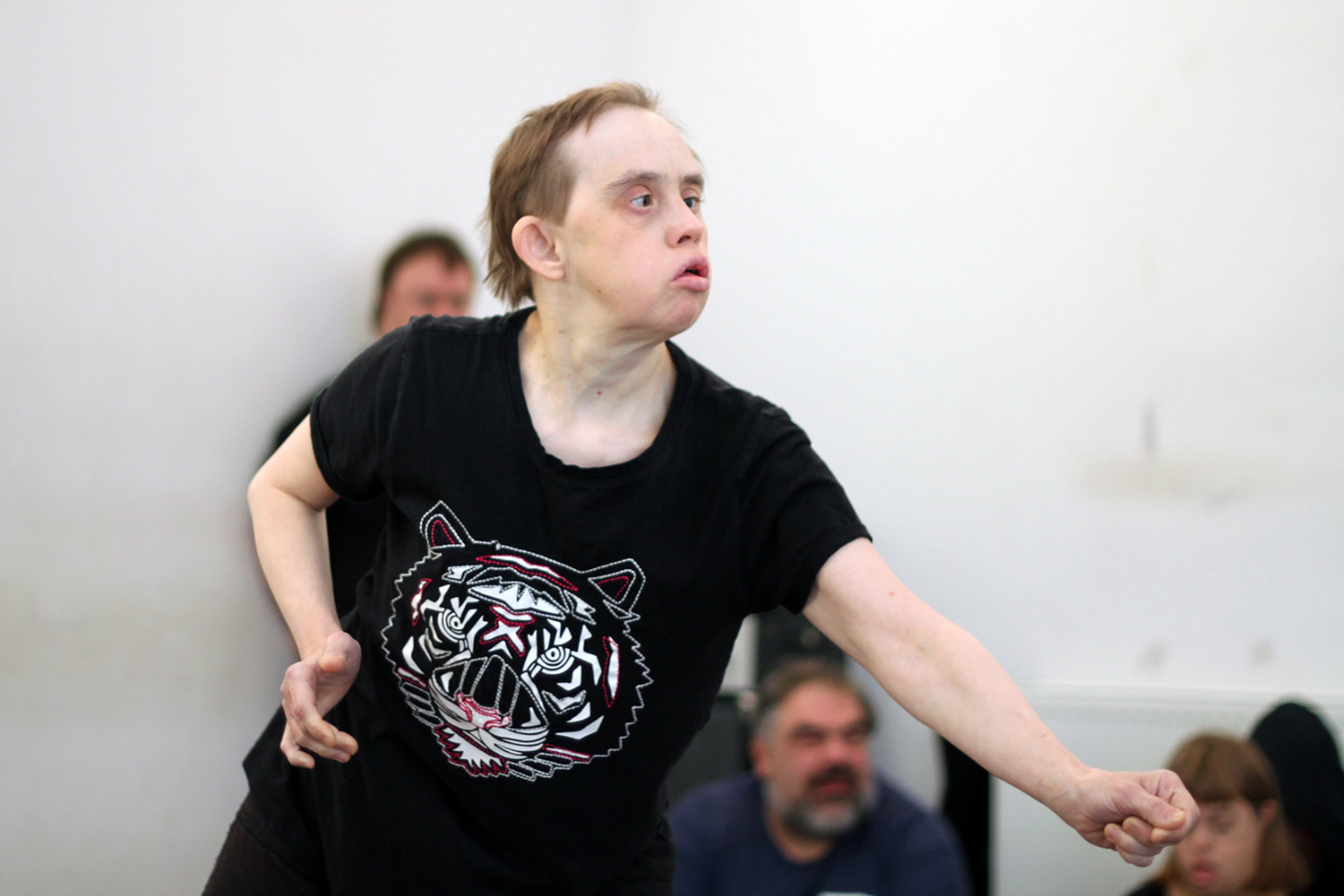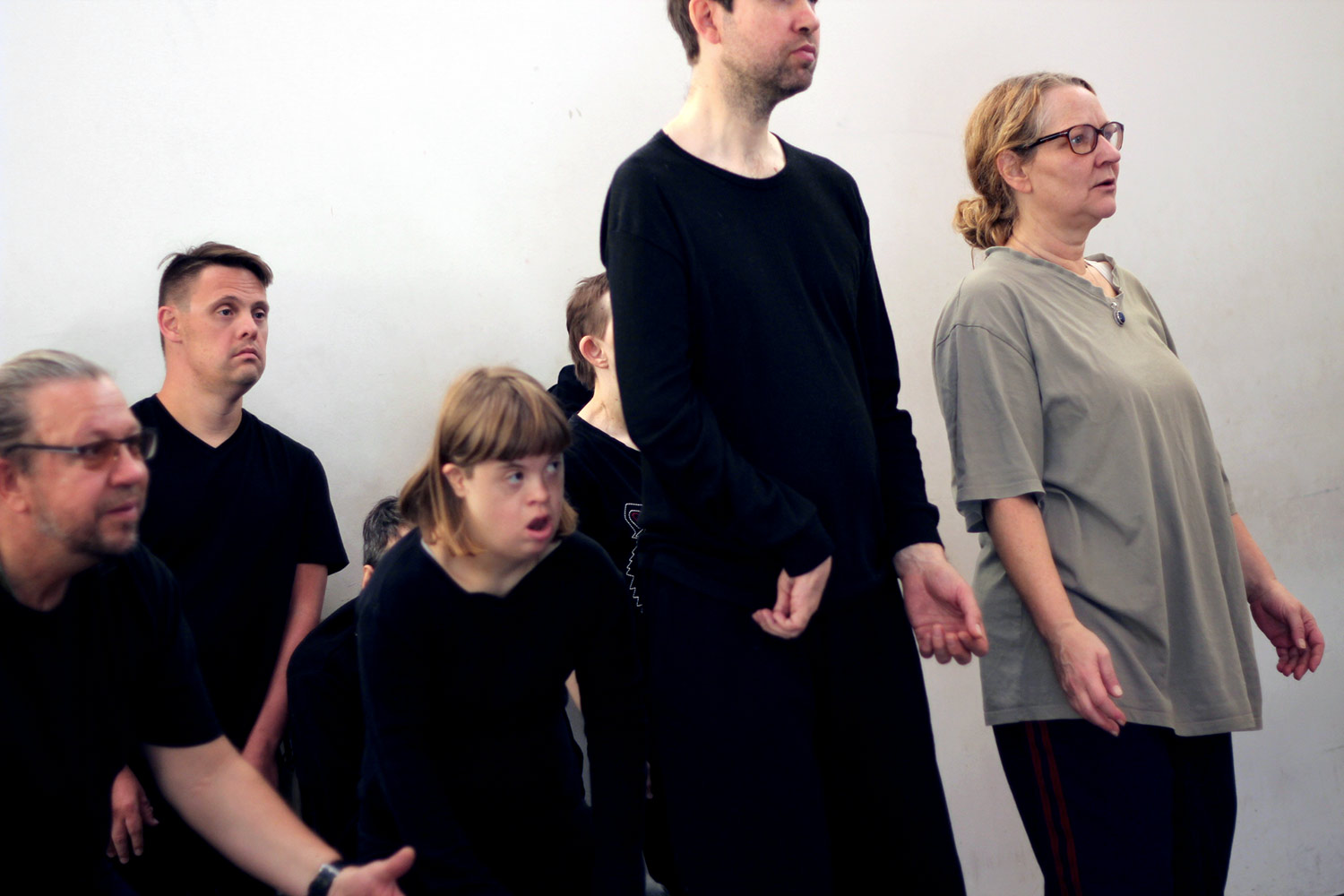 Photos © Álvaro Martínez-Alonso

Inga Dietrich
WarmUp
Body Training / Improvisation
At the center of body training / improvisation stand cognition and behavior. Individually and in the group, these boundaries are tested and explored with concentration and impulse exercises as well as exercises in communication and language or paraverbal communication. In addition to exercises on individual perception, body awareness, opening and transformation, working in an ensemble, performance, and working in a team is an important part of working with the actors.
Inga Dietrich has been working as a freelance coach and director at Theater Thikwa Berlin since 2010.
Photos © Anne-Christin Plate
Beate Krützkamp
Breath - Voice - Text
The body voice training offers exercises on breathing, articulation and modulation.
Warming up the voice playfully improves clarity, strength and effectiveness of the voice.
In each training session we devote ourselves to a theme (moving house, body, love, sleep, horror, etc.)
improvising and developing scenes or choral sequences.
In creative writing, we produce poetry, prose, short dialogues or even spoken word texts.
Since May 2021 Beate Krützkamp has been giving workshops and trainings at THIKWA, Werkstatt für
Theatre and Art in Berlin.