Photos © Álvaro Martínez-Alonso
Dominik Bender
Drama Training
Drama training offers basic group lessons to train stage presence, impact awareness, sense of space and time, sensitivity towards (positive and negative) tension, mindfulness, playfulness, curiosity as well as working on reducing anxiety, shame, blockages and individual mannerisms.
The training consists of elements such as warm-ups, improvisation, emotion exercises, text or choir work, interviews for developing individual texts and musical-rhythmical exercises. These are freely combined according to the impulses, suggestions and needs of the group and according to the mood of the day. In the best-case scenario, this creates scenic sequences that can be used in parallel theater productions. Only in exceptional cases are the tasks adapted to individual handicaps.
There is also a weekly clown workshop.
Depending on requirements, excursions, creative conflict resolution and individual coaching is offered.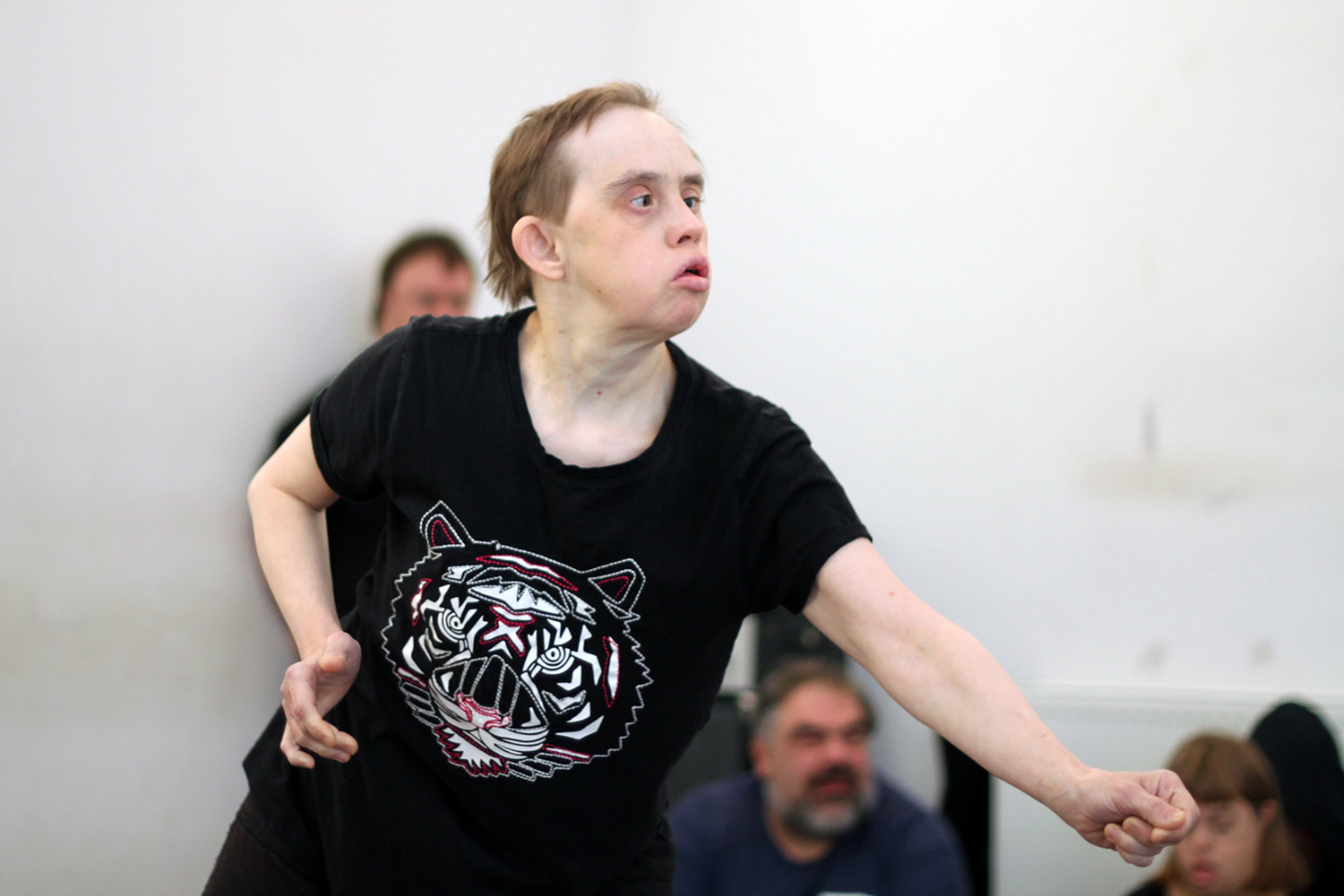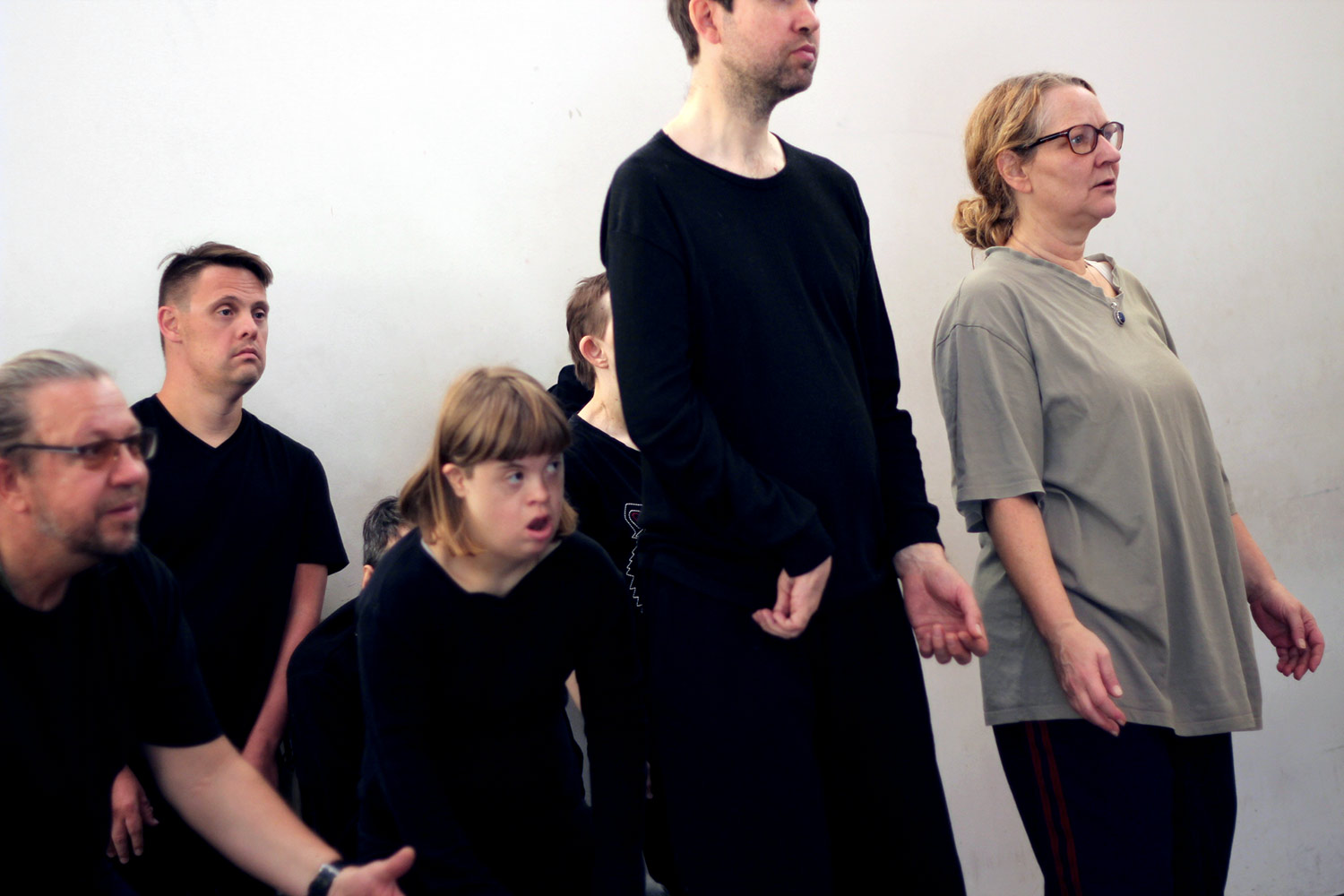 Photos © Álvaro Martínez-Alonso

Inga Dietrich
WarmUp
Body Training / Improvisation
At the center of body training / improvisation stand cognition and behavior. Individually and in the group, these boundaries are tested and explored with concentration and impulse exercises as well as exercises in communication and language or paraverbal communication. In addition to exercises on individual perception, body awareness, opening and transformation, working in an ensemble, performance, and working in a team is an important part of working with the actors.
Inga Dietrich has been working as a freelance coach and director at Theater Thikwa Berlin since 2010.