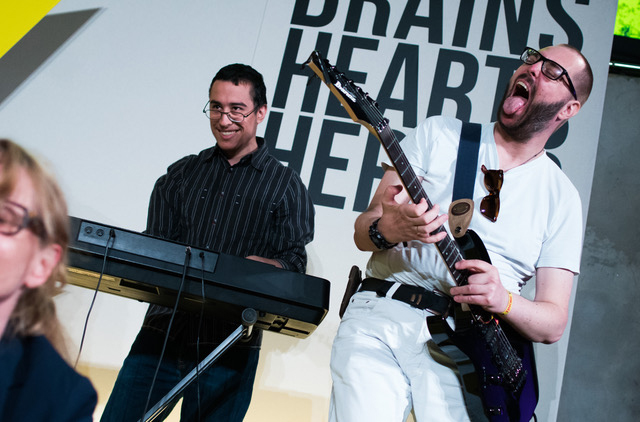 Inga Dietrich
Thikwa Band Takttikka
In 2013 Inga Dietrich and Ingo Joers formed the band, Takttikka.
Developing one's own skills on the instrument is given the same weight as the development of interaction in the group. Supported by professional musicians Jens Wende and Torsten Kelling, the now 10-member rock band has made many cover versions their own and composed original material at a continuously increasing level of sophistication, whereby the familiar is sometimes destroyed in the search to find their own sound.
Takttikka Band: Ismail Arslantürk, Inga Dietrich, Louis Edler, Robert Janning, Ingo Joers, Torsten Kelling, Jasmin Lutze, Vincent Martinez, Stefan Sauerbier, Wolfgang Weichert, Jens Wende
Photos © Manfred Effinger
Manfred Effinger
Music and Rythmn Training
In music training, exploration and improvisation are practiced and encouraged, but also regimented observation of musical arrangements in compositional processes. In addition, there are vocal exercises and circle singing, along with warm-ups through breathing and body training.
Rhythm training trains sensory perception, expressiveness, creative ability and communicative forms – primarily musically but also in general. Material, music, movement and language are brought together and supplemented with exercises in body percussion and, using self-made, percussion instruments as well as various sound materials such as everyday objects and trash.